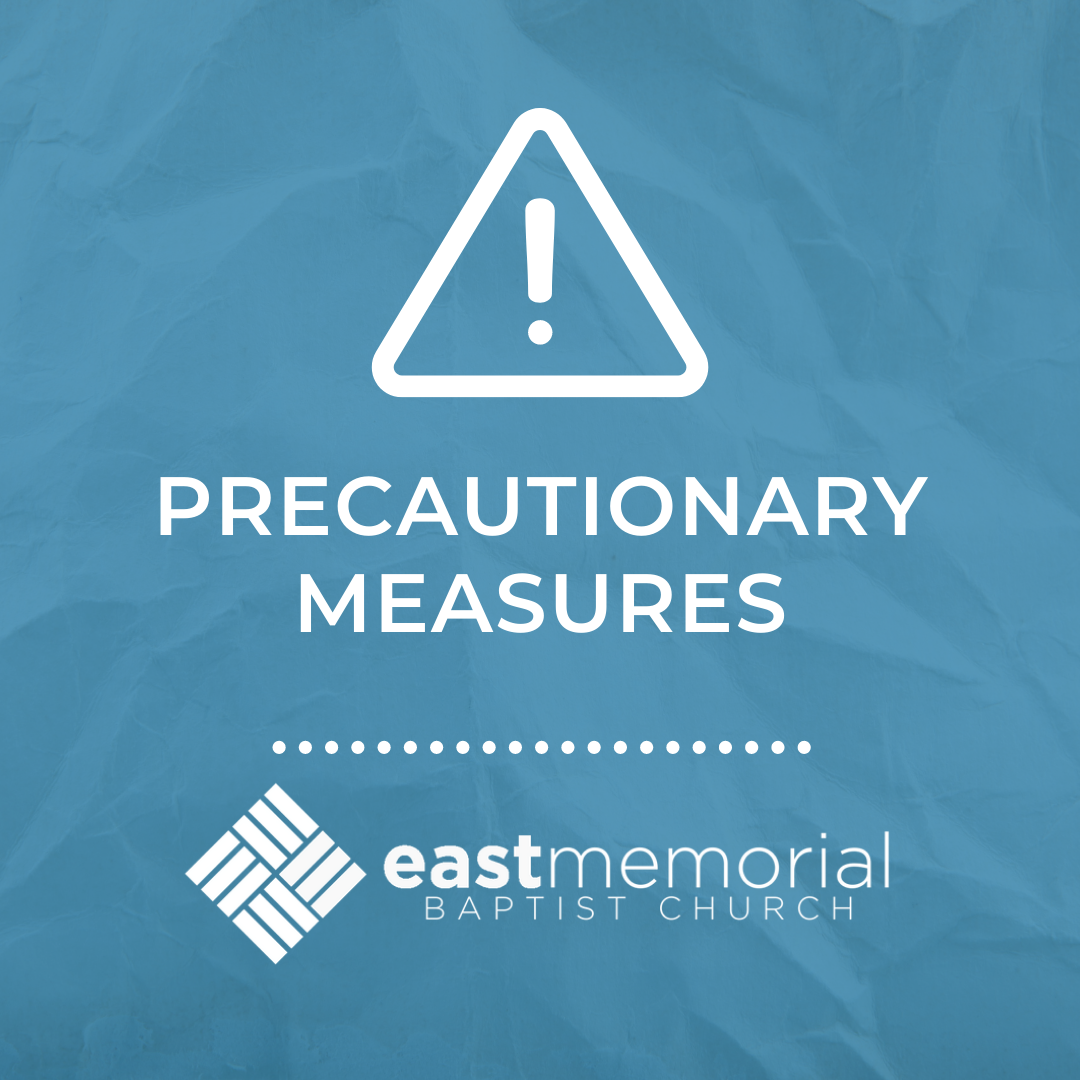 Precautionary Measures
We have made the decision to not hold in person worship services Sunday, November 29th and Wednesday, December 2nd because a number of families within our church have either tested positive for the Coronavirus or others who have been exposed within the last week. The safety and well-being of our church family is of the upmost importance to us and we are praying for those affected.  
We will have the following services available online:
Sunday:
Sunday School at 9:15am – Brother Bryan
Devotional at 10:30am – Brother Glenn
Wednesday:
Worship and Prayer Service at 6:30pm – Brother Glenn
Service Times
Join us on Facebook, YouTube, or our Website
Sunday: 
Worship Service | 8:00am (Masks Required) 
Fellowship Groups | 9:15am 
Worship Service | 10:30am 
Wednesday:
AWANA | 6:30pm
Student Service | 6:30pm
Prayer Service | 6:30pm 
About Us
East Memorial is a church committed to expository preaching, theologically rich congregational singing, evangelism, prayer, and discipleship. We believe that God is sovereign over all and strive to apply His Word to every area of life.
Our Mission
Our Mission is to Reach the Lost and
Disciple the Saved
Very simply, we exist to reach the lost and disciple the saved. So, we continually encourage our people to model the love of God, to minister to one another with His love, and to multiply God's unconditional love through Jesus in our community. It is our desire that today you will experience this love of God as you participate in our weekly celebration of life in Him.