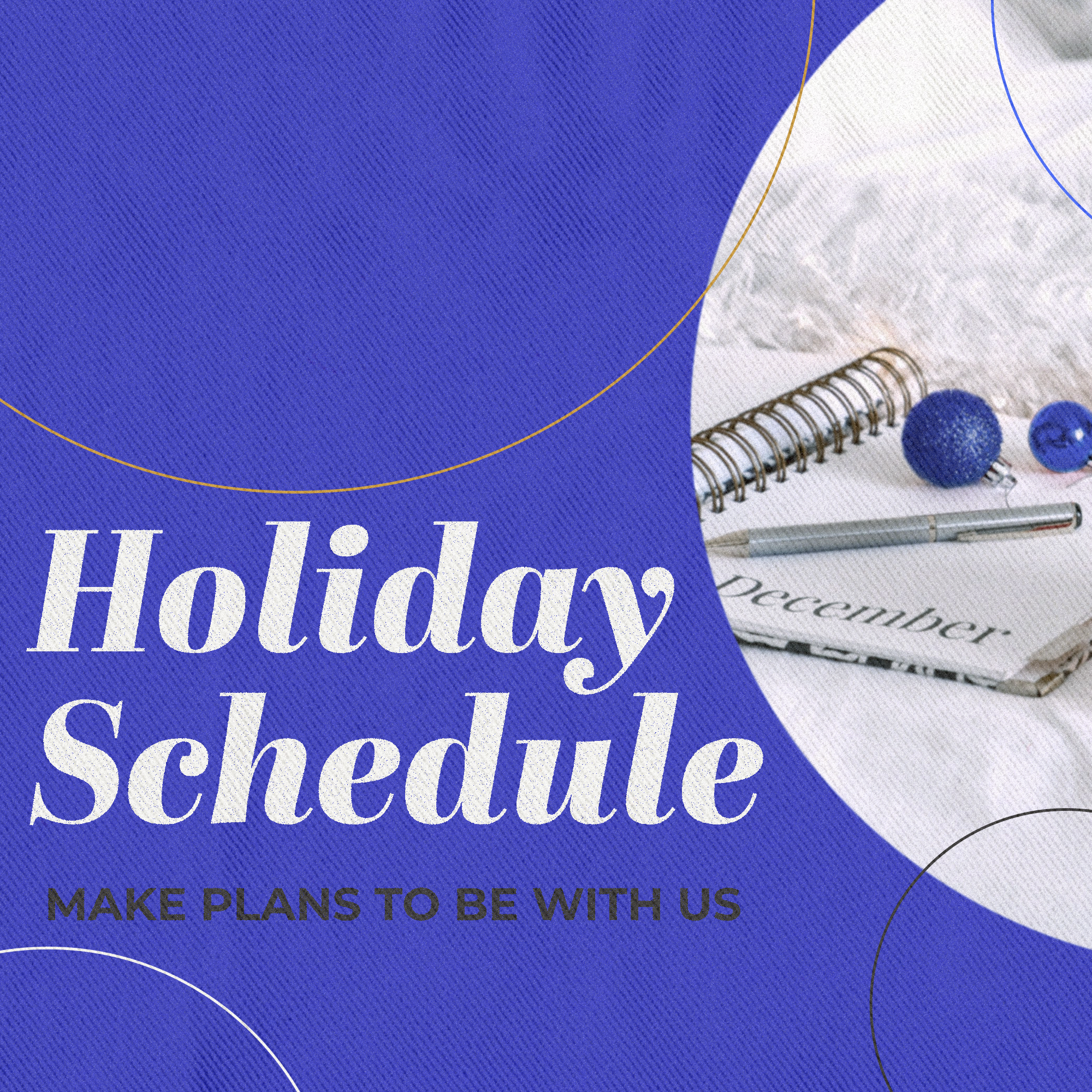 Holiday Schedule
Sunday:
No Fellowship Groups December 19th or 26th
Worship Service  | 10:30am 
Wednesdays:
No Wednesday Evening Activities or Services December 22nd or 29th 
Christmas Eve:
Cookie Fellowship | 4:30pm
Christmas Eve Service | 5:00pm
Modified Church Office Hours:
Office Hours for December 20-22 and December 27-29 | 9am-3pm
The Church Office will be closed December 23, 24, 28, & 29th.
Ladies Precept Classes and Men's Bible Studies
Neither groups will meet until January.
Please call the church office at (334) 365-7500 with any questions.
Service Times
Join us on Facebook or YouTube!
Sunday: 
Fellowship Groups | 9:15am
Worship Service | 10:30am 
Wednesday:
Fellowship Meal | 5pm
AWANA | 6:15pm
Student Worship | 6:15pm
Prayer Service | 6:30pm 
About Us
East Memorial is a church committed to expository preaching, theologically rich congregational singing, evangelism, prayer, and discipleship. We believe that God is sovereign over all and strive to apply His Word to every area of life.
Our Mission
Our Mission is to Reach the Lost and
Disciple the Saved
Very simply, we exist to reach the lost and disciple the saved. So, we continually encourage our people to model the love of God, to minister to one another with His love, and to multiply God's unconditional love through Jesus in our community. It is our desire that today you will experience this love of God as you participate in our weekly celebration of life in Him.